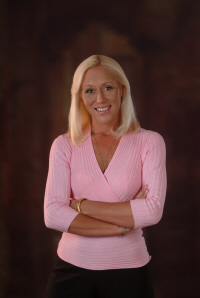 Hi,
My name is Joy Kingston, Director and Owner of Finer Pty Ltd.
At Finer we believe that purchasing equipment for your salon, spa or home based business is a big decision and investment, that's why we offer PERSONALIZED SERVICE world wide. You will always speak directly with the owner of the company "Joy Kingston" and not just become an unknown entity that exists on a piece of paper or on a computer screen like with the majority of company's. By dealing directly with the owner at Finer you are guaranteed the optimum in CUSTOMER SERVICE, HELP and ASSISTANCE, and of course have the most state-of-the-art equipment available on the world market today to get your business off to a great start....
The choice is yours, but I can honestly say that after being in business for 18 years that I have thousands of satisfied clients around the world and the beauty of it, I have personally met, taught and trained each one of them, so when we speak on the phone you know exactly who you are talking to.
I can't begin to tell you how often I get emails and phone calls off people who have purchased equipment either second hand or off eBay without manuals or even some form of training. In this case you are not offering your clients the treatments they are paying for because you won't know how to perform the procedures correctly and they won't get the results, in the long run you will have unhappy customers which means your business won't last long. Word of mouth is the best or worst form of advertising, so make sure you make the right decision from the start. Please make sure that who ever you decide to deal with offers you the correct training and literature for your new machines or else you will be just wasting your money.
Thank you for reading my information and if I can assist you in any way possible then please don't hesitate to email or call me personally.
I hope your interest allows us to meet.

JOY KINGSTON
DIRECTOR & OWNER
Email: info@finerface.com
USA - PH: 1 646 417 2536 (NJ)
Australia - PH: 1800 63 64 63 (MEL)















We Train and Certify World Wide