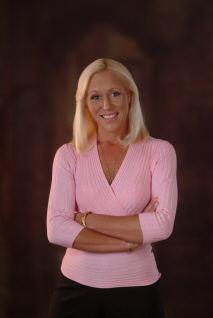 Warning: Beware of imitations and imposters!
Unfortunately, like with any good product that works, many people over the years have tried to copy Joy Kingston's work, equipment and training. All of them have failed because they do not have decades of experience, research, training and special techniques. So please be careful about claims of "ours is similar to Finer Face". Your business is not something to take a chance on!
Dear viewer of this web page,
Unfortunately due to representatives copying the work of Finer Face, bumping the price up to over double to what it should be sold for and importing cheap copies made from overseas and selling it under the Finer Face name, I no longer have distributors representing my company.
Please be aware of Finer Face Canada who copied my company in 2008. Finer Face in Canada has no distributaries rights but has continued to copy my company's name, procedures, skin care line and information. Should you deal with this imposter please be aware you are not purchasing a genuine Finer Face Microcurrent Unit and their training is not up to standard as I have personally viewed her procedures during one of her training classes where I was politely told to either be quiet or leave after correcting her placement of the probes in comparison to the muscle she was meant to be working on.
Please contact Joy Kingston direct should you be interested in obtaining further information regarding a genuine Finer Face Microcurrent Unit with certified training which I have personally performed world wide since 1994.
Finer Face is the only company world wide that offers certified professional training at your premises for both professional and private use. Yes, we come to you so you have absolutely no down time from your business.
I would like to thank you for taking the time to read this information and should you have any questions or queries please don't hesitate to contact me direct.
Regards,

Director & Owner
www.finerface.com
info@finerface.com