FINER FACE EYE REVIVE RANGE
Finer Face has 5 specially formulated products available to shield and protect the delicate, frail, line prone area around the eyes.
The EYE REVIVE range contains advanced ceramide that actually builds a protective barrier into the skin forming a light weight, invisible shield to defend against the assault of cold weather, dry heat, excessively dry, hot climates and the extremely dry environment of air travel.
The result: with daily use the skin regains its youthful ability to hold onto and absorb moisture leading to a dramatic reduction in the appearance of fine lines, wrinkles, crows feet, puffiness and dark circles. These products have also been proven to be the perfect air travel companion.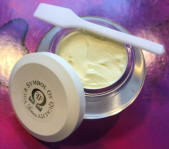 A smooth, luxurious, anti aging eye cream that uses two of the best ingredients we know of to keep the skin around the eye area looking and feeling bright, rejuvenated and firm.
Along with CBD and Vitamin C, this formula also includes actives like: Retinol, Cocoa butter, Plant Stem Cells, Seaweed, Hemp Seed Oil and Algae extract.
Combined together they create the perfect cocktail of moisture rich, collagen-supporting goodness.
SKIN TYPE: All skin types - young and aged
APPLICATION: Apply a small amount to clean skin around eye area in the evening.
INGREDIENTS: Aloe Barbadensis Leaf Juice, Theobroma Cacao Seed Butter, Ricinus Communis Seed Oil, Safflower, Hemp Seed Oil, Glycerin (Kosher, Vegetable), Plant Stem Cells, Wakame Bioferment, Cannabidiol (Cbd), Shea Butter, Organic Evening Primrose, Organic Jojoba, Avocado Oil, Raspberry Seed Oil, Grapeseed Seed Oil, Vitamin C, Vitamin B3, Vitamin B5, Vitamin E, Retinol (Vitamin A), Dimethyl Sulfone (Msm), Caffeine, Centella Asiatica Extract, Equisetum Arvense Extract (Horsetail), Organic Green Tea, Algae Extract, Camellia Oleifera Leaf Extract, Bursera Fagaroides Wood Oil, Citrus Aurantium Flower Oil, Citrus Aurantium Leaf Oil, Citrus Reticulata Peel Oil, Xanthan Gum.
Peptide Eye & Upper Lip Serum

Lightweight, effective, efficient and unique, this powerful complex serum is ideal to use around the eye area, on the upper lip and forehead. It is rich in collagen-building, amino-peptides to help reduce puffiness, restore elasticity whilst the hyaluronic acid will hydrate the delicate eye area and brighten the appearance of discoloration and dark circles and soften deep line over the lip and forehead.
The hyaluronic Acid, periwinkle, licorice, and MSM ensure that deep penetration below the upper dermal layers transform crepe paper skin into healthy, resilient, and firmer skin around your eyes, lip and forehead.
Leaves skin visibly smooth, resilient and hydrated. SKIN TYPE: All skin types - young and aged
APPLICATION: Apply morning and night. Lock in with the Eye Revive Moisturized for added hydration and protection.
INGREDIENTS: Aqua, Aloe Barbadensis Leaf Extract, Organic Jojoba, Cucumber Extract, Vitamins E & K, Dimethyl Sulfone (msm), Hydrosol, Cassia Angustifolia Seed, Botanical Hyaluronic Acid, Sodium Pca, Sodium Lactate, Arginine, Aspartic Acid, Glycine, Alanine, Serine, Valine, Proline, Threonine, Isoleucine, Phenylalanine, Histidine, Organic Periwinkle, Glycyrrhiza Glabra Root, Organic Licorice, Centella Asiatica Extract, Horsetail, Dandelion, Wild Geranium Extract, Carrageenan Gum.
BACK TO TOP
SELECT A DIFFERENT SKIN CARE PRODUCT
DIRECTORY
A luxurious eye moisturizer which boosts the skin's ability to retain moisture in this fragile area . Eye Revive Moisturizer is non-greasy and fragrance free which guarantees you will not have any reaction. This beautiful light weight moisturizer will bring vital hydration and nourishment to this delicate area, adding a protective shield to it, whilst simultaneously reducing the appearance of puffiness, dark circles & fine lines. It is your preference, both Eye Revive Moisturizer and Serum can be used in conjunction with each other. Ideal for tired eyes or contact lens wearers.
SKIN TYPE: All skin types - young and aged
APPLICATION: Apply a tiny amount twice daily, morning and night. Use a light tapping motion around the eye area until it has absorbed. You can also apply Pure Essential Eye Oil and/or Serum before applying the moisturizer for a more intense hydration.

Eye Revive Pure Essential Eye Oil
Did you know that the eye area does not produce natural oils of its own. Because of this it is one of the first areas that show up the natural signs of aging, which is usually caused through the sun and the environment as our face is always exposed. To care for this sensitive area "Finer Face" has developed an extremely rich, light weight eye oil that is guaranteed to keep this delicate area in perfect condition. By applying a tiny amount of Eye Revive Pure Essential Eye Oil daily, this fragile, fine textured skin around your eyes will become more hydrated, smoother, softer and healthy.
SKIN TYPE: All skin types - young and aged
APPLICATION: Apply a tiny amount in the evening before retiring. Eye Revive Serum can be applied in the mornings and lock in both products with Eye Revive Moisturizer over the top for added protection.
eye revive Serum
With Cucumber, Aloe Vera, Marine Collagen, Green Tea & Elastin
The Eye Revive Eye Serum is one of the most natural products available on the world wide market today. A fusion of Cucumber, Aloe Vera, Marine Collagen, Elastin & Vitamin E & K will sooth and moisturize the delicate skin under the eyes. The anti-oxidant Green Tea is known for its anti-aging effects whilst the mineral rich Seaberry (also know as Sea Buckthorn) is dubbed the anti-aging medicine in skin care as it is known to combat wrinkles, dryness and other symptoms of malnourished or permanently aging skin conditions. This wonderful eye serum also contains Elastin for firming. Eye Revive Serum and Moisturizer can be used in conjunction with each other.
SKIN TYPE: All skin types - young and aged
APPLICATION: Apply morning and night. Lock in the Eye Revive Serum with the Eye Revive Moisturized for added protection.
BACK TO TOP
SELECT A DIFFERENT SKIN CARE PRODUCT
DIRECTORY
Eye Care Serums Moisturizers Masks Cleansers Hands Feet Neck Hair Gels & Lip Balm